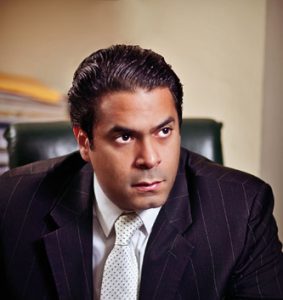 Claudio Luna | CEO
Claudio Luna is Luna & Reyes 's founding Partner. His professional exercise has centered inside the Bank right, Finance and Stock market, as well as in the Economic Criminal law, with more than 20 years of experience of professional exercise. he possesses a MPL of Yale University, New Haven, Connecticut (2007).

Claudio Luna has taken part as attorney in the most important transactions and cases in the country like, trade of banks and entities of the financial system representing foreign investors, defense in cases of bank frauds, advising in the establishment in the country of foreign companies, participation in agreements of cooperation multiintentions and Joint Ventures between local and foreign companies, among others.

He is a member of the lawyer's Bar association of the Dominican Republic. He speaks Spanish and English.